3000 Miles to Graceland - 2001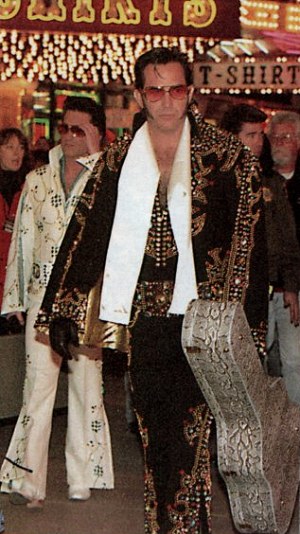 Kevin in full Elvis costume- there were 3 of these @$5k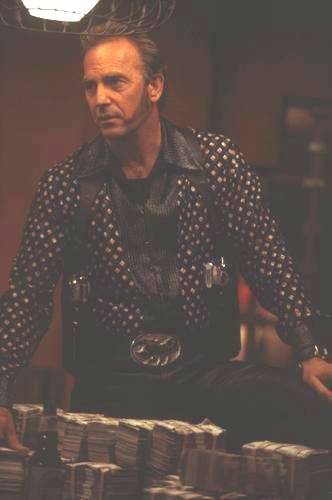 The first time we really see those pants.
3000 Miles to Graceland was Kevin's first really bad guy role. He said he was so bad in this he didn't want his mother to see it.
The ending was one no one I know cried at even though we have been through several of these endings on the same theme but felt oh so bad.
Kevin was originally approached to play the part of Michael Zane, but told his friend who had written it he would only play Murphy.
The plot of this movie is Murphy and Michael plan a heist of a Las Vegas casino during a Elvis Convention. Kevin to the right is in his Elvis costume. The sideburns are his and he was a little embarrassed to be seen in public in the costume. The opening sequence with the Elvi strutting down Downtown Las Vegas were strutting to Bee Gee's "Stayin' Alive".

Alot of people including the critics didn't like this movie, but I thought it was a hoot. Kevin can play anything including Elvis or an imposter of Elvis.