Tin Cup - 1996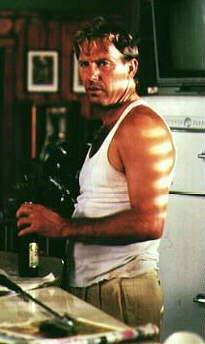 Roy "Tin Cup" McAvoy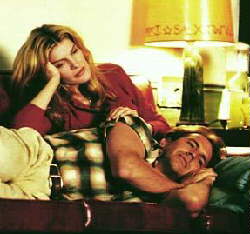 Molly and Roy chilling
This movie shows the humor that Kevin naturally possesses. This is a love triangle story centered around golf and the biggest tournament in golf the U.S. Open.

Roy "Tin Cup" McAvoy is challanged by old college rival David. Everything is a bet with these two even who can make the golf shot to get a pelican off a piling.

It starts, Roy is teaching a psychologist Molly to play golf and finds himself falling for the "lady doctor". But Molly is trying to learn golf to impress her boyfriend David a pro golfer.

David asks Roy to help him out with a charity golf tournament that has David's name on it, but not to play to be his caddy. This is where the outrageous Roy "Tin Cup" kicks in leading him on a quest not only to qualify for the U.S. Open, but to win it. All of this to impress the "lady doctor".

Well she sees the light about both of these duffers. You are going to have to watch this movie to find out which one the "lady doctor" ends up with.

Even if you hate golf, you'll love this one. BTW Kevin started playing golf just for this movie and has won himself a few trophies in Pro-Am Tournaments.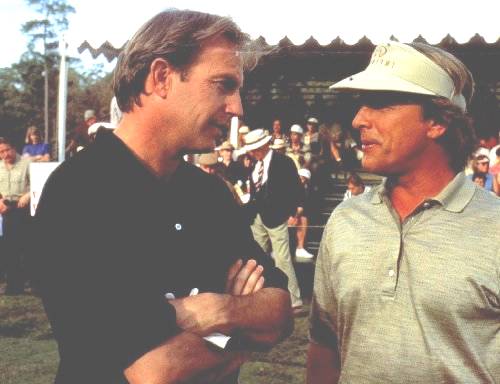 Tin Cup and David having a golf moment.
Kevin "Roy" and Rene "Molly" Russo at premiere