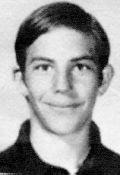 Kevin young school picture
Name: Kevin Michael Costner

Date of Birth: January 18,1955
Birthplace: Lynnwood, California
Education: Cal State Fullerton

First Professional Role: Testament

Astrological Sign: Capricorn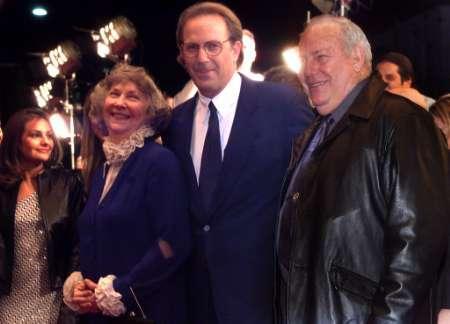 Mom, Kevin, Dad
Parents: Sharon and Bill
Mom and/or Dad movie appearances:
Billy Chapel's Mom and Dad in the stands at the beginning of the perfect game in FOR LOVE OF THE GAME.

The grandparents of the little boy with the dog that asked David for an autograph in Tin Cup.

Kevin's dad was the Confederate soldier that was the first to be shot as Lt. Dunbar attempted his suicide ride in DANCES WITH WOLVES
Siblings: One brother, Dan. Five years older
Marital Status: Divorced. 1994, after 16 years of marriage to Cindy Silva.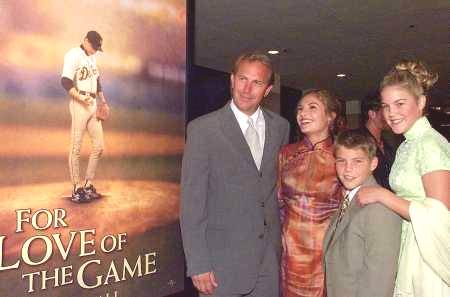 Kevin, Annie, Joe and Lily at the premiere of FLOTG
Children: Annie,'84; Lily,'86; Joe,'88;(wife Cindy -mother) Liam,'96(Bridgett Rooney - mother)
Annie's movie appearances:
Young Christine (Stands with a Fist) in DANCES WITH WOLVES.

Ponytail in THE POSTMAN
Lily's movie appearances:
Christine's younger sister playing with the puppies in DANCES WITH WOLVES.

Lily March - the little girl who sang God Bless America to the Postman in The Postman.
Joe's appearances in movies:
The little brother of Christine playing with the chickens and puppies in DANCES WITH WOLVES.

The little boy who the Postman came back for his letter in The Postman.

The little boy with his grandparents that asked David for an autograph in Tin Cup