Message in a Bottle - 1999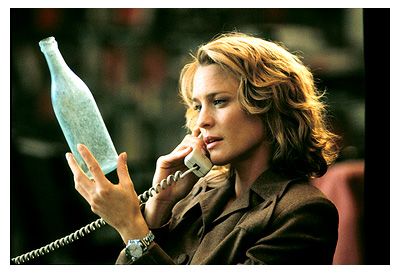 Theresa finding a message in a bottle.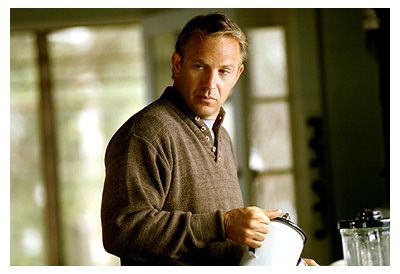 Garrett Blake
This movie is about two hurt and wounded by love people who find one another because of a message in a bottle. Kevin is Garret Blake a widower of 2 years. Never really over his dead wife and his in-laws aren't helping him by blaming him for Catherine's death.

He finds love with a city woman, Theresa, who just happens to come to NC and his fishing village. He restores boats but really wants to design and sail his own.

They fall in love slowly, very slowly neither one wants to hurt the other or themselves.

Garret decides to visit Theresa and her son in her city of Chicago. Definitely a fish out of water he does finally commit his love physically to her only to find the bottle that his message to Catherine was in. He finds out there are three messages in bottles and the third one is from Catherine. If you aren't crying while he reads her dying message to him you won't cry at the end.

The ending will have you sobbing. I know it does it to me overtime I see it.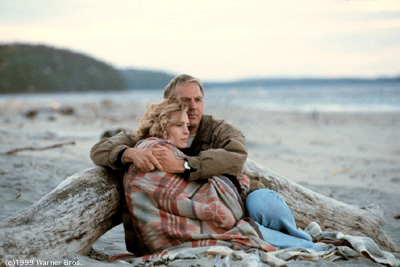 A cool evening on the beach.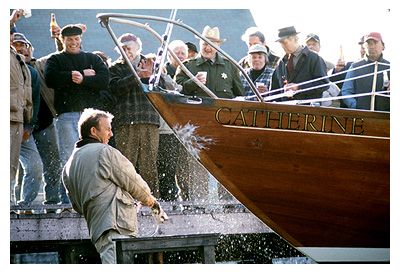 Christening his "Catherine"