Current and Future Release Dates

The Upside of Anger - Release Dates
March 11, 2005 - USA
April 15, 2005 - Brazil
May 4, 2005 - France
May 5, 2005 - Australia
May 14, 2005 - Italy
June 23, 2005 - The Netherlands
July 8, 2005 - Denmark
August 19, 2005 - Sweden


From the set of Otherwise Engaged
Rumor Has It - Release Dates (so far)
December 21, 2005 - USA
December 22, 2005 - Germany
January 27, 2006 - UK

DVD Release Dates
April 5, 2005 (R1)
Silverado Giftset
2005 (R1)
Amazing Stories; which will include The Mission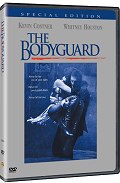 The Bodyguard SE is finally going to be released in the USA and Canada or R1 on February 1, 2005.
The extras found on this new disc will include audio commentary by Director Mick Jackson, writer producer Lawrence Kasden, and the two main actors Kevin Costner and Whitney Houston, never seen before onset footage and interviews with Kevin and Whitney and the Whitney's new remake of Dolly Parton's "I Will Always Love You" music video and the original theatrical trailer.
It will also be remastered into English Dolby Digital 5.1 and French Dolby 2.0 Stereo Surround track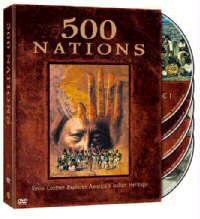 500 Nations
500 Nations is hosted by Kevin and he is also the Executive Producer will be out on DVD Sept. 21, 2004. This is coninciding with the Smithsonian Institution opening the National Museum of the American Indian in Washington DC.
This was originally an 8 part documentary mini series that extensively explores the history of the indigenous peoples of North and Central America, from pre-Colombian times through the period of European contact and colonization, to the end of the 19th century and the subjugation of the Plains Indians of North America.
It will come in a 4 DVD set which will feature an updated introduction by Kevin. It will have English Dolby Stereo and will feature English/Spanish/French subtitles, and closed captioning
There will also by a bonus CD-Rom that offers an interactive look at the Native American history. This set's contents has been approved by all Native American groups and it is meant to present the history of the Native Americans to all who may not have an opportunity to know this rich history of the Native Americans.
A companion hardcover book and soundtrack will also be available.
The intention of this 4 DVD set and companion material is to have a massive educational campaign in schools nationwide.
The contents on the DVD's are listed below. I am not sure if you can buy the individual chapters or if you have to buy all 4 in a box set.
Disc 1

Series Prologue: "Wounded Knee Legacy"/Episode 1: "The Ancestors: Early Cultures of North America"
Episode 2: "Mexico: The Rise and Fall of the Aztecs"

Disc 2

Episode 3: "Clash of Cultures: The People Who Met Columbus"
Episode 4: "Invasion of the Coast: The First English Settlements"

Disc 3

Episode 5: "Cauldron of War: Iriquois Democracy and the American Revolution"
Episode 6: "Removal: War and Exile in the East"

Disc 4

Episode 7: "Roads Across the Plains: Struggle for the West"
Episode 8: "Attack on Culture: 'I Will Fight No More Forever' "

Bonus CD-Rom:

An Interactive Look at Native American History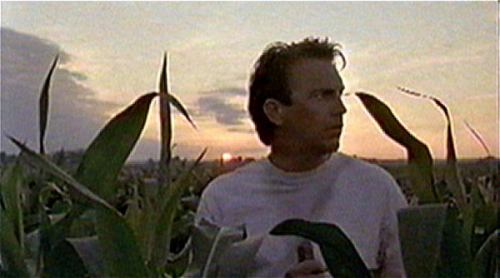 Field of Dreams 15th Anniversary Edition - June 8, 2004 - 2nd release on DVD
A 2-disc set with bonus material including;
From Father to Son: Passing Along the Pastime- Kevin Costner, director Phil Alden Robinson and celebrity baseball players share their father-son moments while discussing baseball's impact on their lives.
The Diamond in the Husks - A look at the original movie set which is still there and its attraction to visitors every summer.
Galena, IL Pinch Hits for Chisholm MN-A look at the town of Galena IL that was the set for Chisholm MN the home of Moonlight Graham.
If YOU Build It, They Will Come - A segment on how to build a baseball field like Ray Kinsella did in the film.
From Page to Screen - featured on Bravo this past year a look at how the book Shoeless Joe became the Movie Field of Dreams.
Featured Commentaries and Deleted Scenes.